We hope this newsletter finds you all well in spite of these very challenging times. We know how important creativity, connection and community are at times like this and we look forward to being a happy meeting place once more. Sadly Sturt Gallery and cafe remain closed, our term classes are paused and most of our Short Course Weekends are being rescheduled to next year. We had hoped lockdown would lift so we could deliver our wonderful spring time weekend workshops but that's sadly not possible. We are remaining positive and working on our exciting Summer School Programme which will be up online by early October along with our fabulous 2022 Short Course Weekends will be online soon. Outside our office Winifred's peony is blooming, reminding us that brighter times are ahead.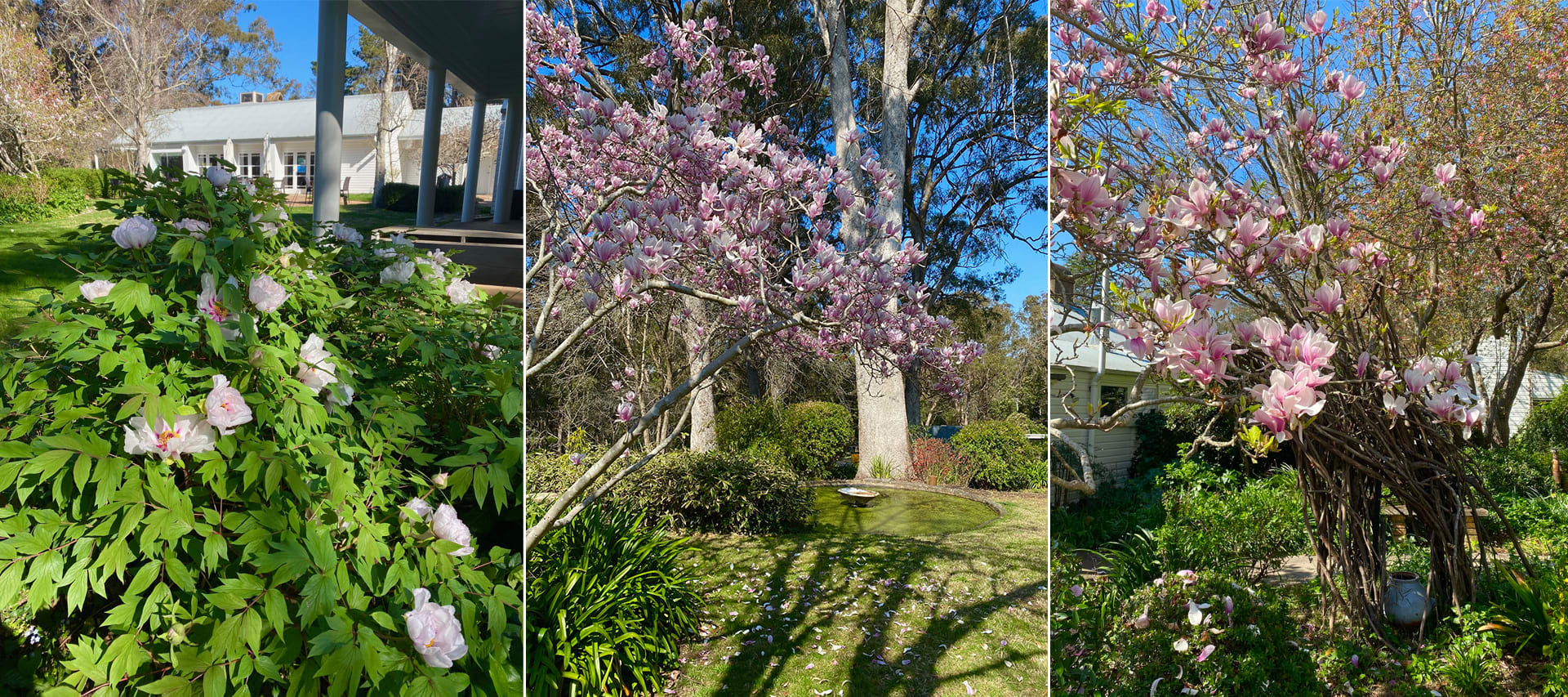 In the lead up to Sturt's 80th birthday in October we've been uncovering incredible images and treasures of the talented makers who made the pilgrimage to live, work and teach at Sturt over the decades. To celebrate this magnificent milestone for Australia's oldest design centre we're paying homage to the legendary makers who generously shared their wisdom and skill inspiring countless others in the process. Sturt – 80 Years in the Making will draw upon the legacy of Sturt's Permanent Collection and will share the stories of these master makers and pioneering artisans who contributed so much to Sturt – now a cherished creative community that endures as one of the most important design centres of its kind in Australia. The exhibition opens 80 years to the day visionary Winifred West founded Sturt and we hope that you can help celebrate with us before the exhibition wraps on 14 November.

L-R: Les Blakebrough, Svend Bayer, Ray Norman, Peter Young
Dr Julie Bartholomew has been busy down at Sturt Pottery working on her beautiful clay bee hives for a fascinating project highlighting the fragility of Australian bees. It's been a lot quieter than Julie had imagined without classes in the studio, but on the upside Julie has been prolific with her work. Julie has made kiln-loads of beautiful forms and will soon populate the hives with actual bees. We have fingers and toes crossed that Julie can deliver her Clay and the Environment workshop in November. Outside the anagama kiln is rebuilt and all ready for a spring firing and we are getting ready for landscaping and outdoor furniture which we hope will be finished in October.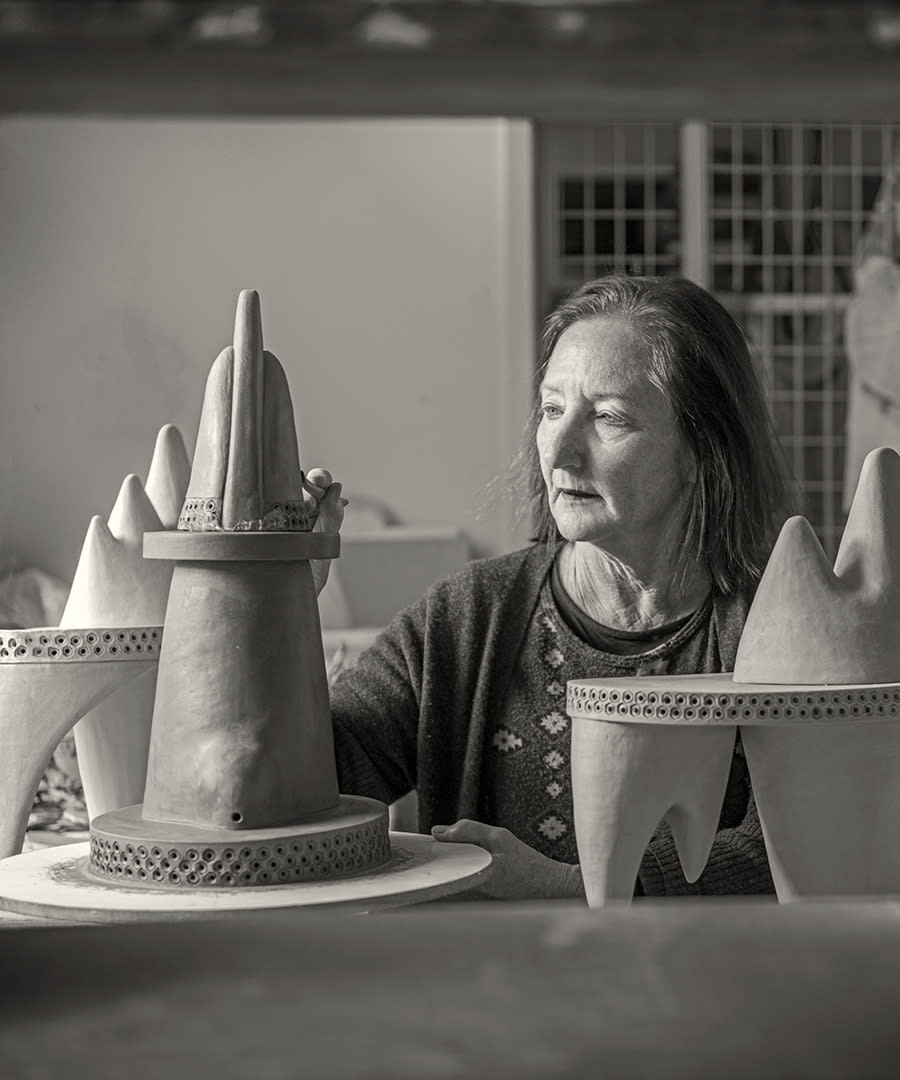 The Sturt School for Wood students have been busy in their bubble gearing up for their much anticipated graduate exhibition in November titled, Flow. To raise funds for their exhibition they've gathered some fantastic prizes for their graduate raffle. Prizes include a $400 voucher for lunch for four at Centennial Vineyards Restaurant, $200 voucher for the renowned Thai Restaurant Paste, $150 for Café Rosso in Bowral, boutique wine and beer tastings and more. Tickets are $5 each or $45 for a book of 10. To find out more DM @sturtschoolforwood_students or email shop@sturt.nsw.edu.au for a book of tickets. It's been a challenging year for these students so your support is very much appreciated. You may or may not know that Sturt School for Wood is the most acclaimed school for fine furniture in the Southern Hemisphere producing some of Australia's most exciting designer makers. If you get a chance to see their show you'll see why these graduates are the ones to watch. Flow runs at Sturt Gallery from 20 Nov to 5 December.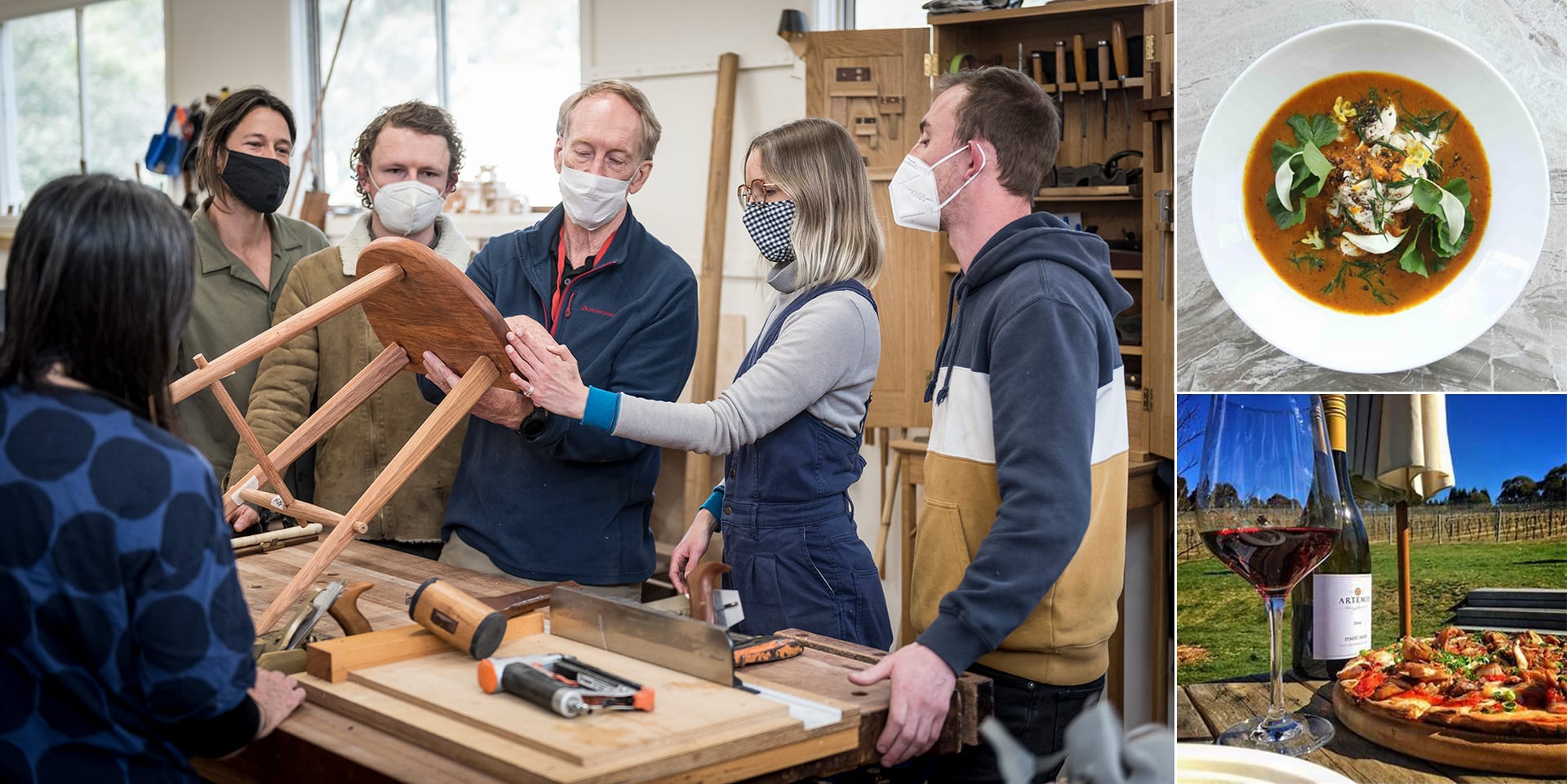 SUPPORTING MAKERS FOR 80 YEARS
Sturt Gallery has been championing hand-made, supporting makers for 80 years and they need your support more than ever right now. The gallery may be closed for now, but there are over 300 makers with gorgeous work we can wrap and post even while we are closed. A fabulous range of ceramics, fine furniture, textiles and jewellery are all waiting for you. Email the Gallery on shop@sturt.nsw.edu.au or call 02 4860 2083 if you need a unique hand made gift to brighten someone's day. You could always treat yourself!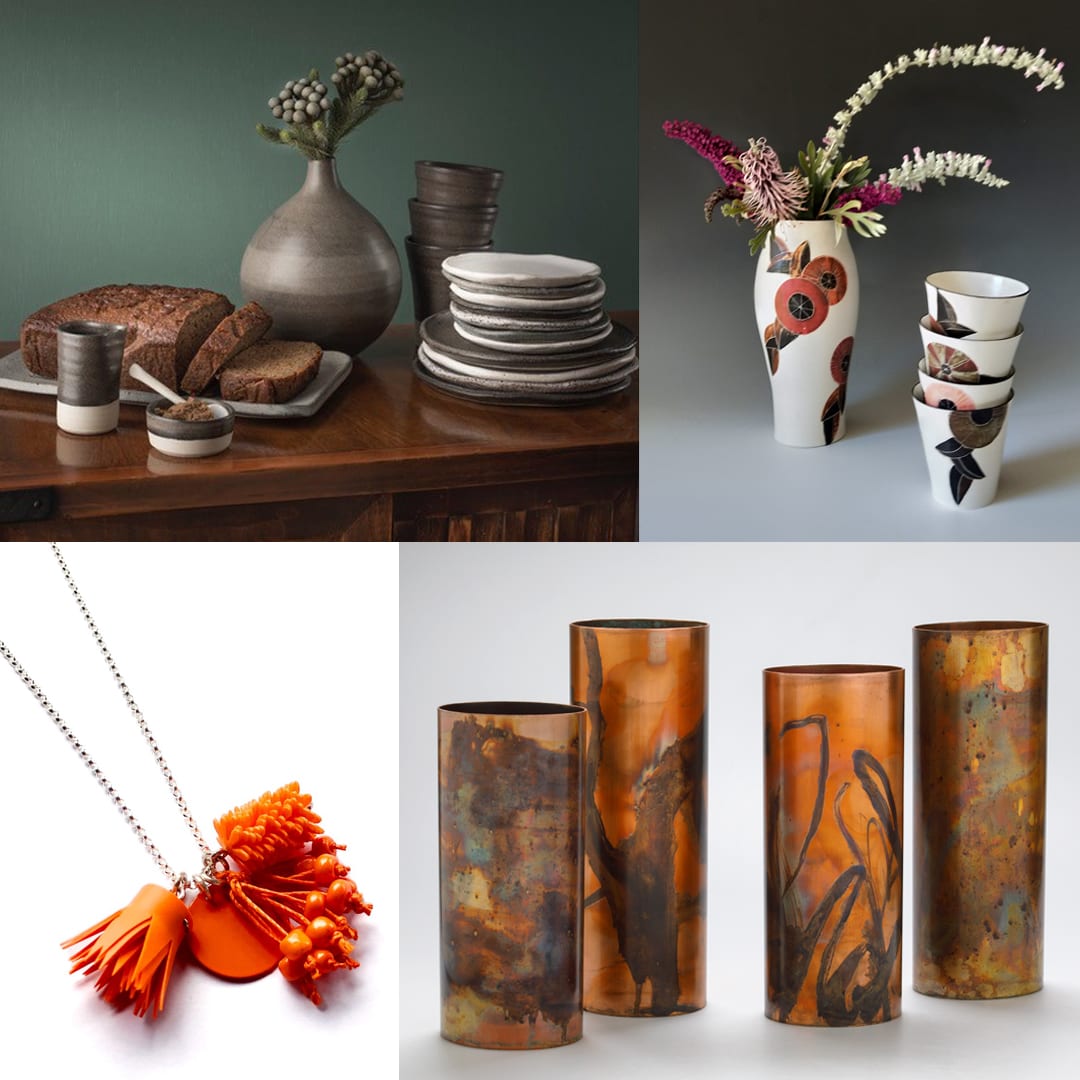 More of us are appreciating the value of slowing down, of creating in tune with nature, of connecting hand and mind and re-evaluating what's important in life. It's what our founder Winifred West envisioned from the start and it's what Sturt is all about. Nurture yourself with creativity in 2022 and connect with our welcoming creative community as we emerge out of lockdown. To find out more about our workshops, term classes, Summer School and exhibitions or to become a Friend of Sturt, jump on the website at sturt.nsw.edu.au.
Warmly,
Kristie and the Sturt Team
©2021 STURT GALLERY & STUDIOS | Cnr Range Rd & Waverley Pde Mittagong NSW 2575 |
You are receiving this email because you are listed in Sturt Mailing List. To opt out, you can unsubscribe.