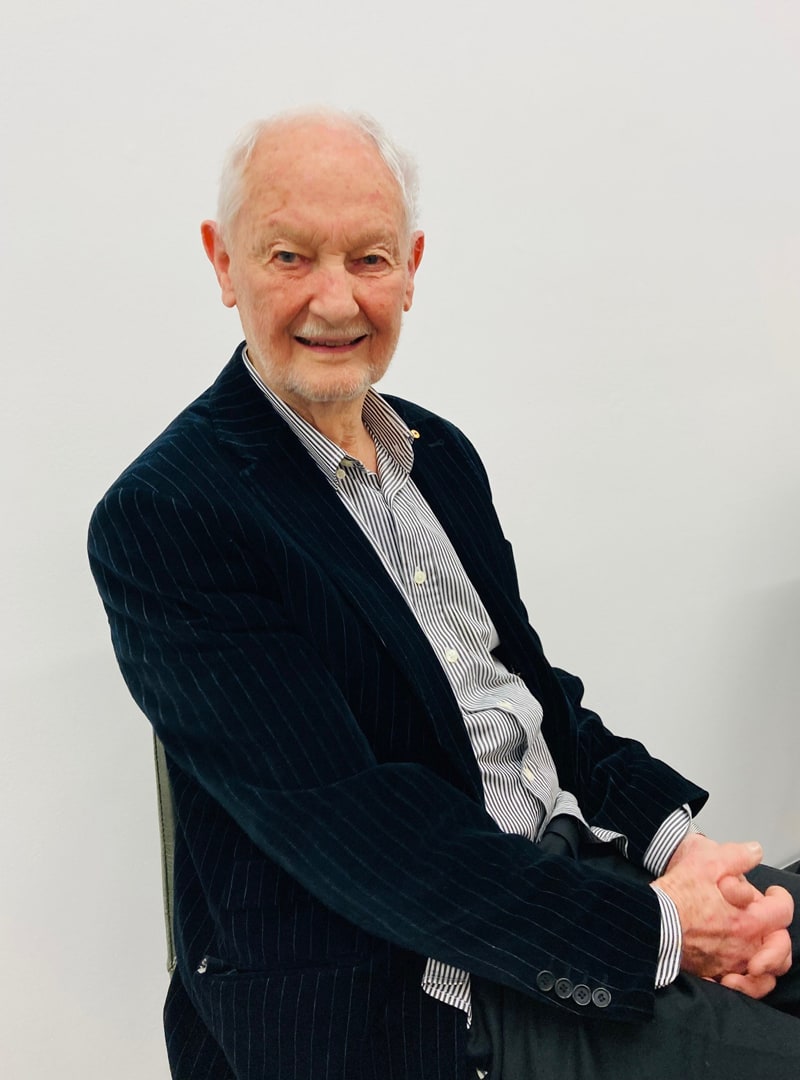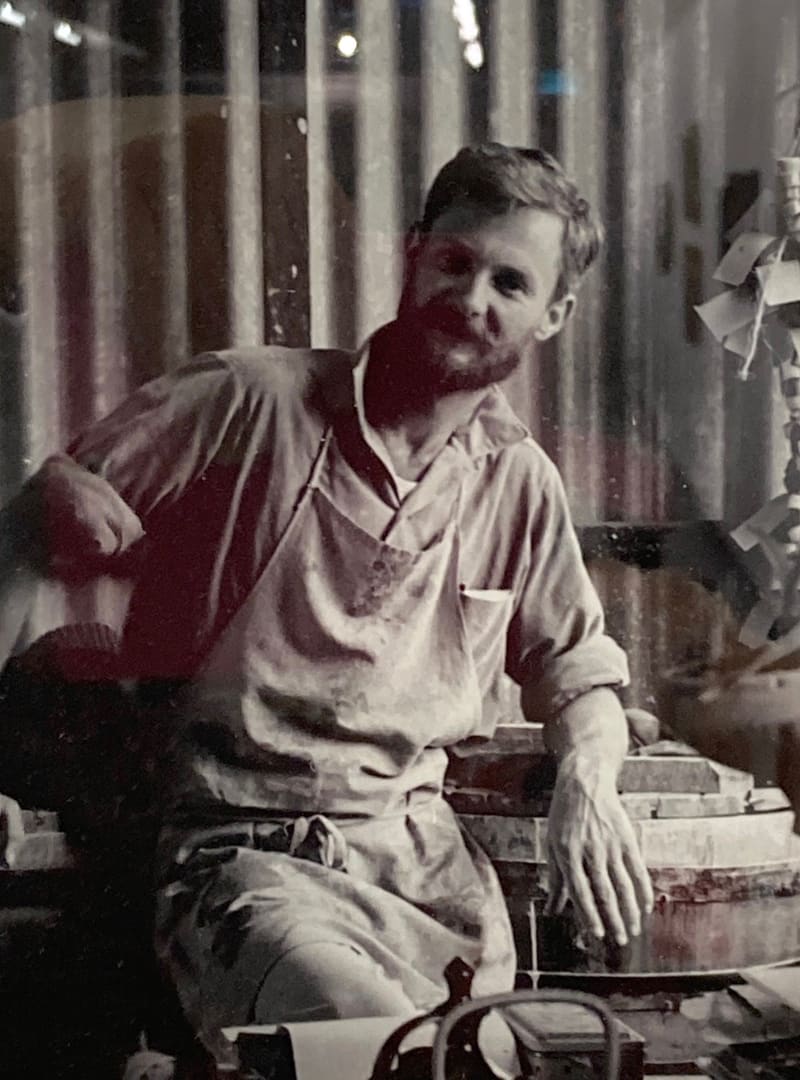 It was a privilege to be asked to help celebrate the incredible legacy of master ceramicist and Sturt living treasure, Les Blakebrough when he was awarded a fellowship at the National Art School last Thursday. Les joined Sturt pottery in 1957, became Pottery Manager in 1959 and was Director of Sturt from 1964-1972. Blakebrough was a pioneer of ceramics in Australia, developing techniques and materials that have been used to this day. It was inspiring to be part of the event with many of the powerhouses of contemporary ceramics and while we are busy planning our next exciting chapter for Sturt pottery. We are also excitedly getting ready for another Sturt master ceramicist, Paul Davis' upcoming show at Sturt in late September.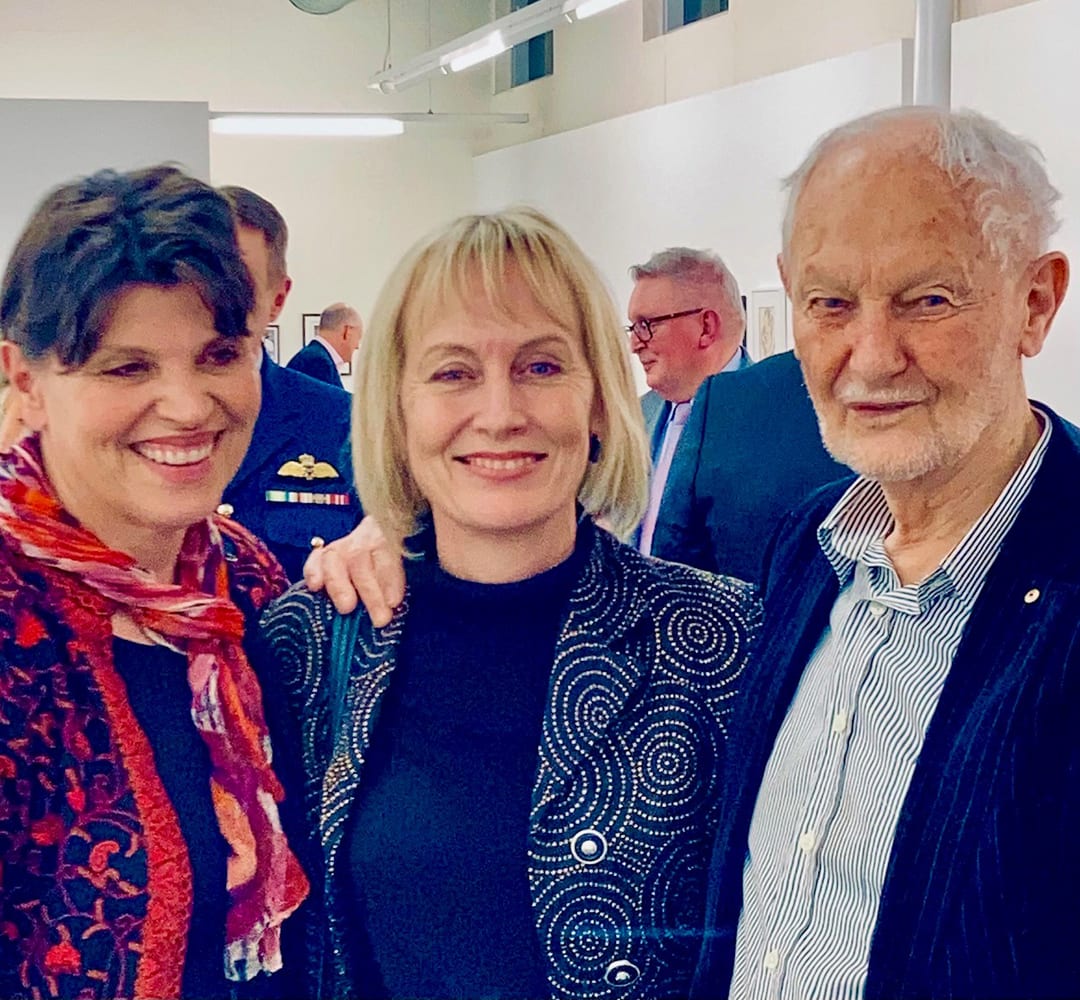 Pictured above: Les Blakebrough at the National Art School's Fellowship Award, and young Les Blakebrough in Sturt Pottery (photo courtesy of David Moore's children).
Left: Les with Slavica Zivkovic, Sturt Gallery Manager, and Kristie Phelan, Head of Sturt.
If you haven't had a chance to see our current exhibition Biogenesis, this week is your last opportunity to visit before it wraps on Monday. A party of Gib Gate VIPs made the most of the opportunity with a heart-warming visit to the show this morning. They were treated to a talk with artist Libby Hobbs who shared her love of hand-sewing her dolls with her enchanted audience. They finished off their visit with a much-appreciated round of baby hot chocolates.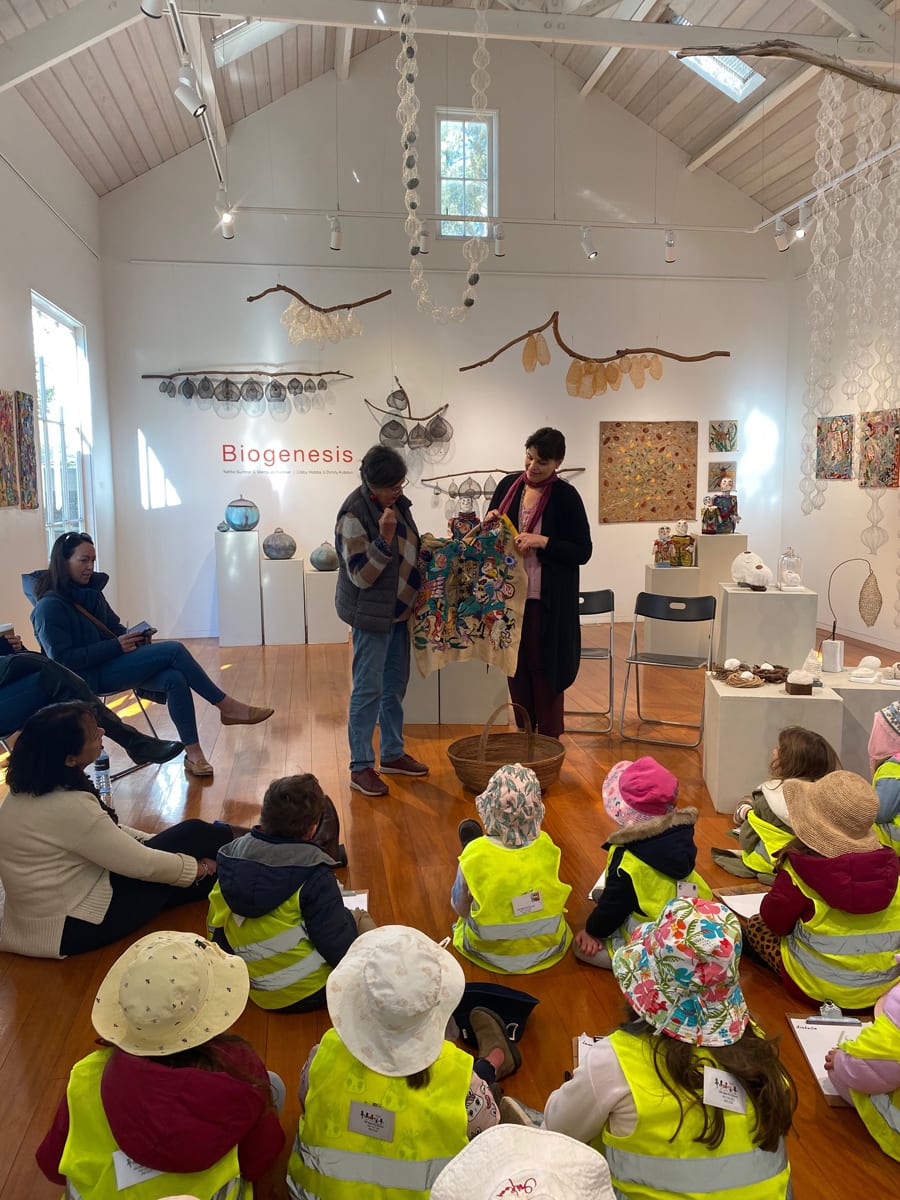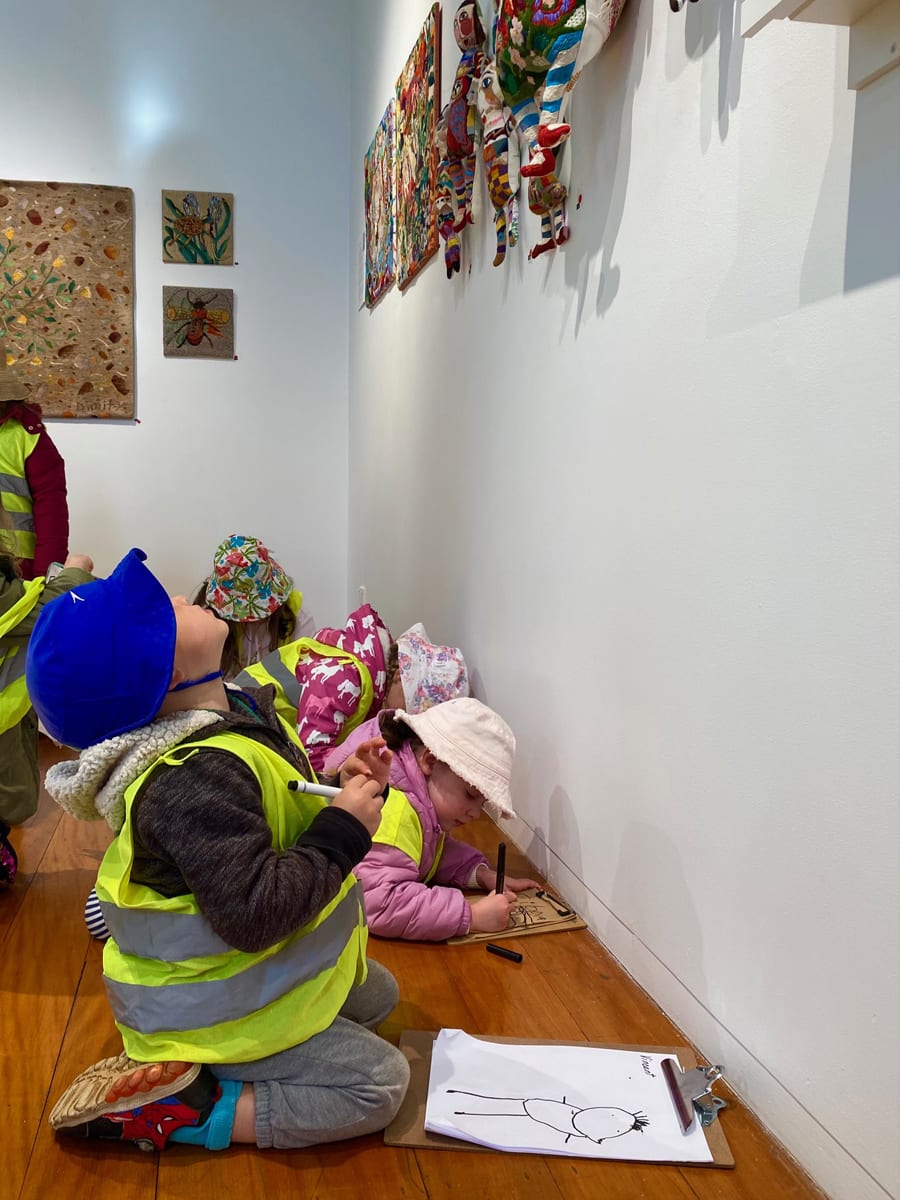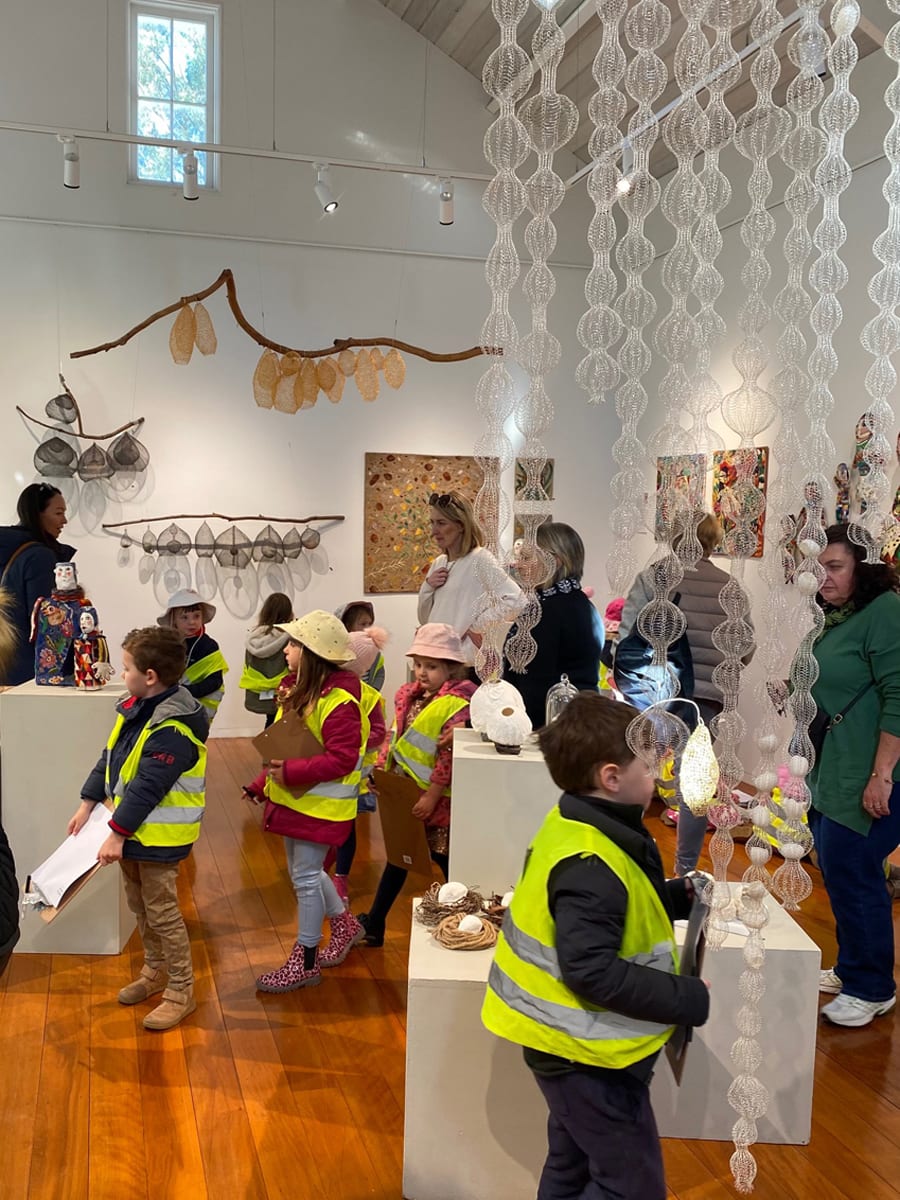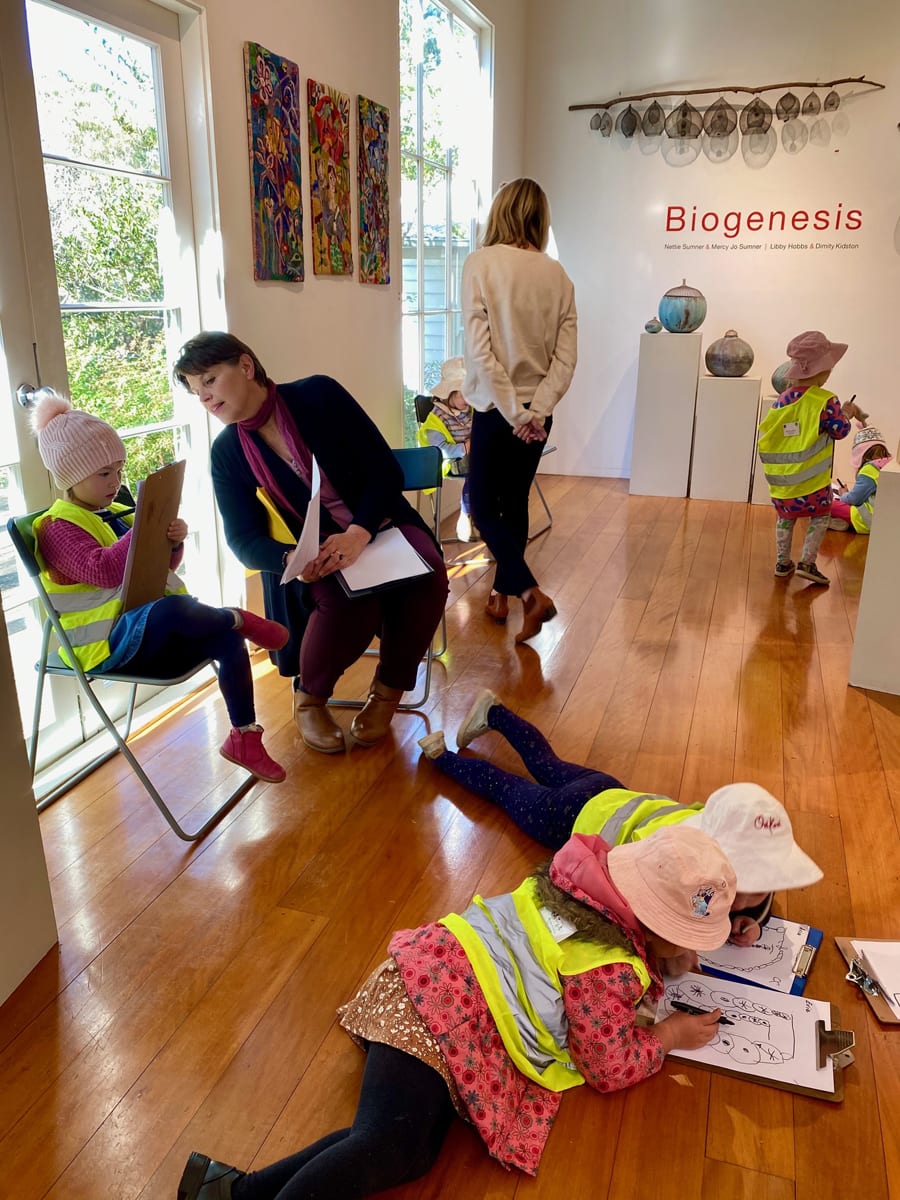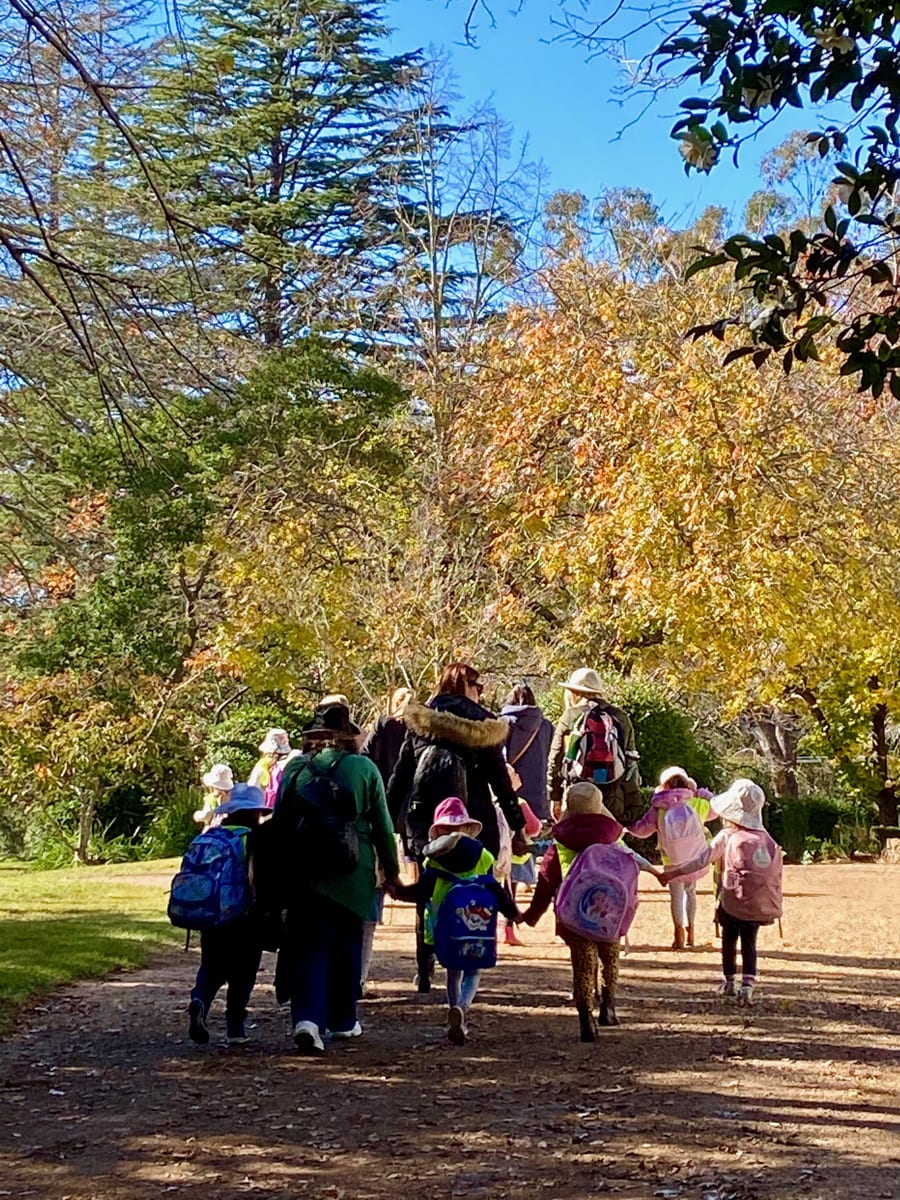 Sturt's next exhibition, Drawn From the Garden brings together Julie Ryder's and Sharon Peoples' unique textiles along with Fiona Hiscock's finely detailed ceramics inspired by their observations and discoveries of their natural surroundings. Drawn from the Garden will be opened by Genevieve Jacobs AM, Group Editor of Region Media Group, and you are all warmly invited to attend. To book your free place at the exhibition please head to: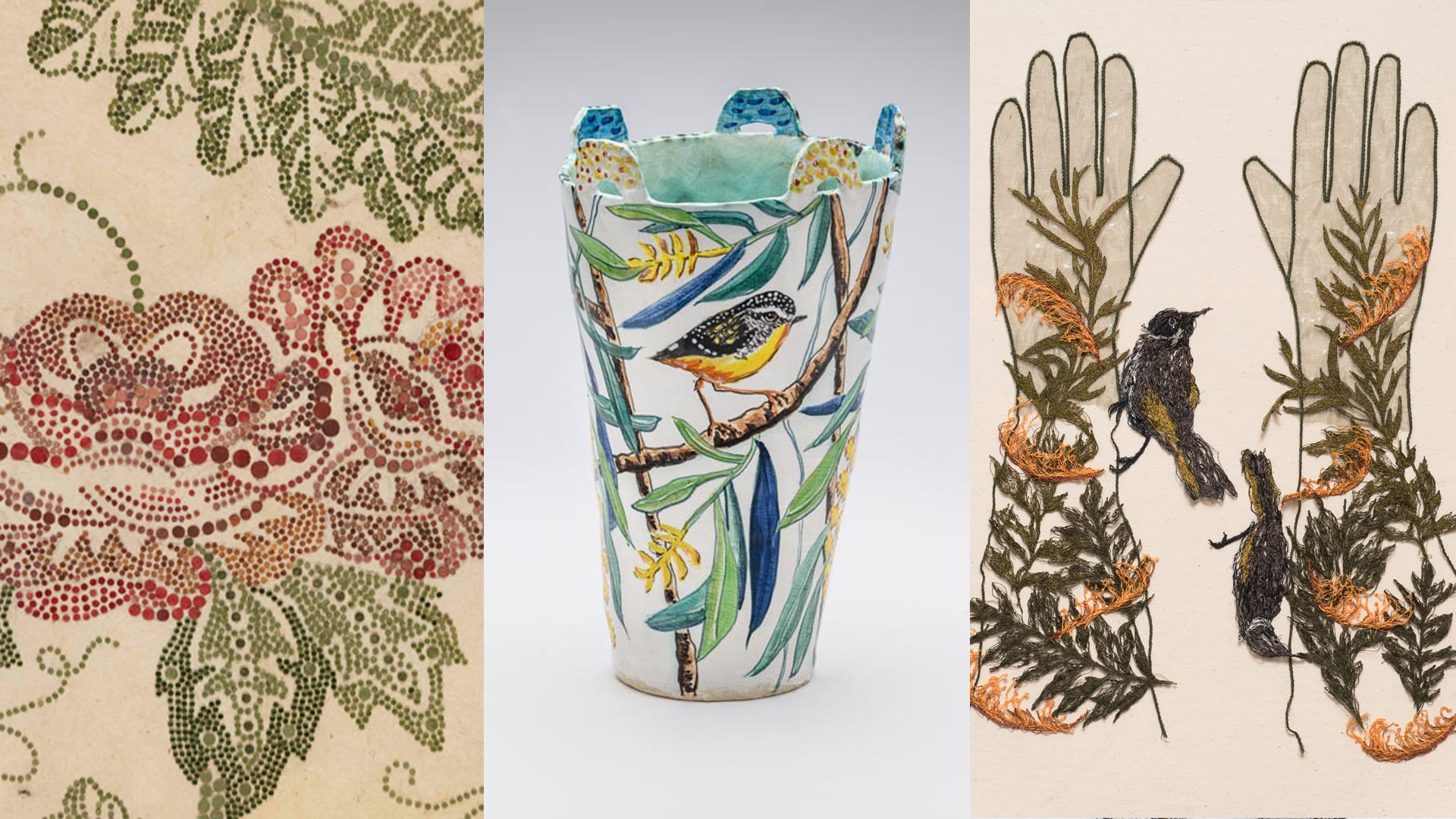 Sturt School for Wood students are working hard absorbing all they can from renowned master furniture maker David Upfill-Brown. This term is all about dovetail joints and then curves when Darren Oates joins them for steam bending. There is already strong demand for places for 2022 in Sturt's year- long Cert IV in Fine Furniture Design which has the coveted reputation of being the finest school for fine furniture design in Australia.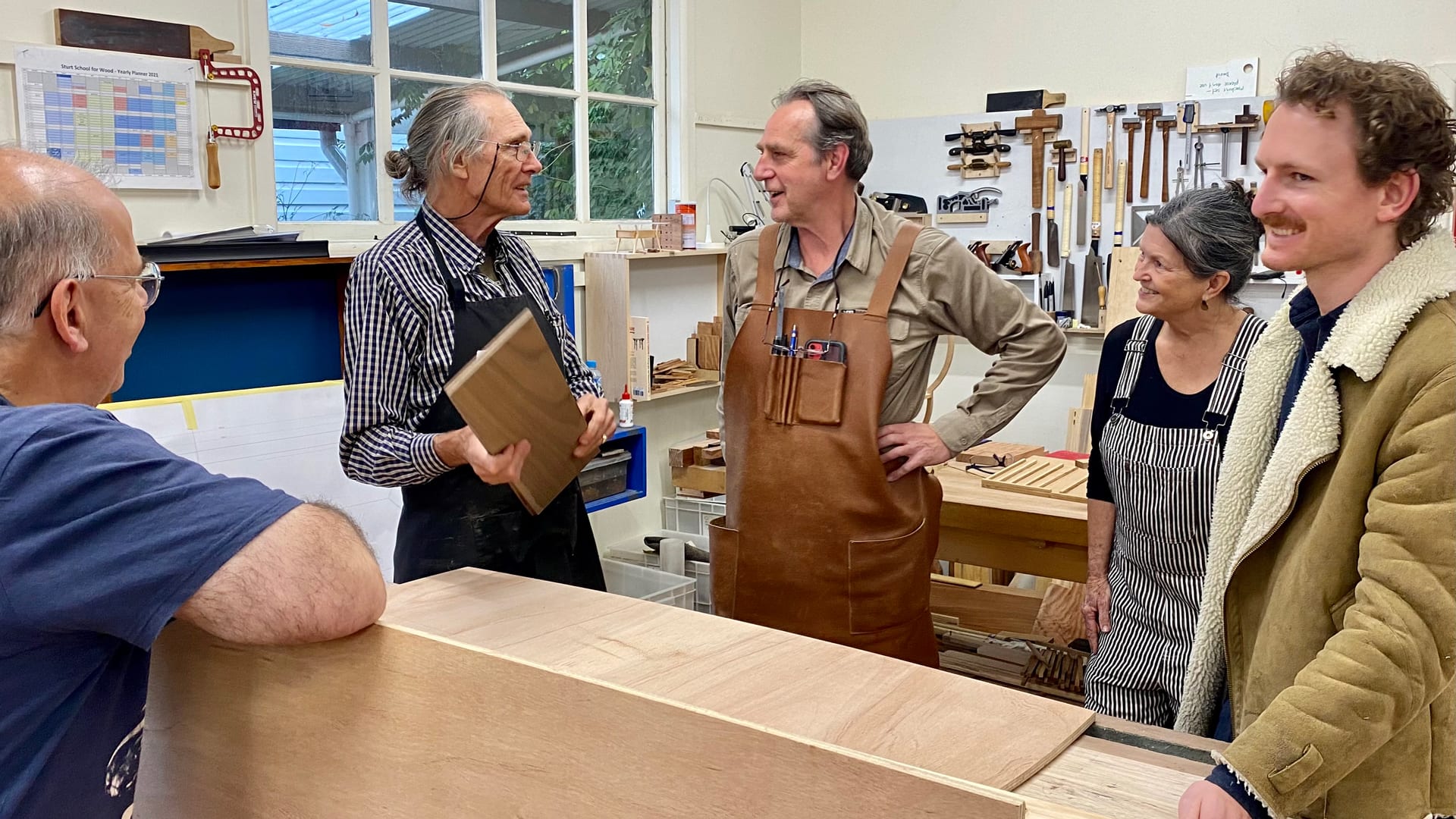 If you are interested in becoming a Friend of Sturt or would like to renew your membership, May is the time to put up your hand. We are on the look out for volunteers to join our art loving community and would love to hear from you. Sturt's hard working team are often in need of energetic helpers for upcoming exhibition bump ins, working bees with ceramics, general admin, and extra hands in the café. If you don't have time to spare, your membership fees still help by going towards our fantastic artists in residence program. To find out more head to the website or contact us in the gallery.
Looking forward to seeing you soon at Sturt.
Warmly Kristie Phelan

©2020 STURT GALLERY & STUDIOS | Cnr Range Rd & Waverley Pde Mittagong NSW 2575 |
You are receiving this email because you are listed in Sturt Mailing List. To opt out, you can unsubscribe.