Shifting Landscape at Sturt
What tumultuous and unchartered times we are in! We are sending our heart-felt wishes to all of you who are in so many different ways affected by the uncertainty and pressures of a pandemic.
Even though we here at Sturt are just outside of lockdown, so many of our students and tutors come from restricted areas and indeed from all over Australia. Due to so many students and tutors coming from further afield we kicked off July with the sad cancellation of our much anticipated 2021 Sturt Winter School, then a few weeks later, the rescheduling of our fully booked July Short Course Weekend to September. With recent news around the Highlands, we made the difficult decision to pause our term classes for two weeks to get a clearer picture of developments and to keep our wider community as safe as possible.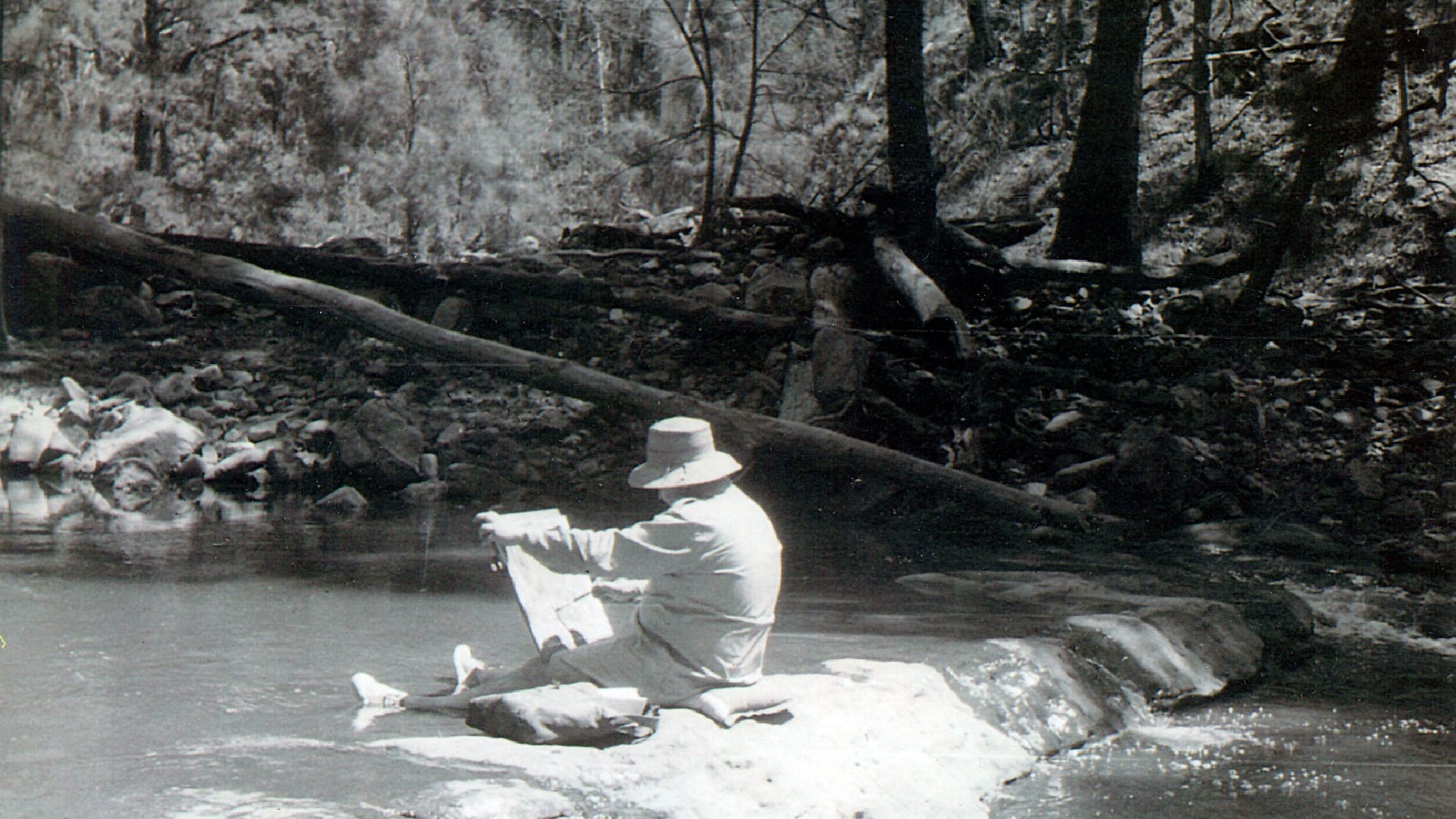 Pictured: Fred Williams down at the Nattai River at The Crags,
photo courtesy of the late John and Joan Stephens.
While we miss many of our students and visitors, we are busily working behind the scenes bumping in Tony Ameneiro's beautiful new exhibition of prints and ceramics inspired by the special bush valley just behind Mittagong known as 'The Crags'. Not many know that one of Australia's most important landscape painters of the 20th Century, Fred Williams was also captivated by that same magic piece of bushland on the Nattai River, and his visit there in 1957 renewed his sense of purpose and deepened his love of the gum tree from there on in. Fred came back to The Crags for inspiration many more times in his life and now acclaimed Highland's-based printmaker, Tony Ameneiro pays homage to Fred, responding to that same landscape some 64 years later. Tony's new exhibition, Landscape with Rock opens this Sunday on a more intimate COVID-safe scale and locals have the opportunity to quietly visit the gallery any day through to 19 September.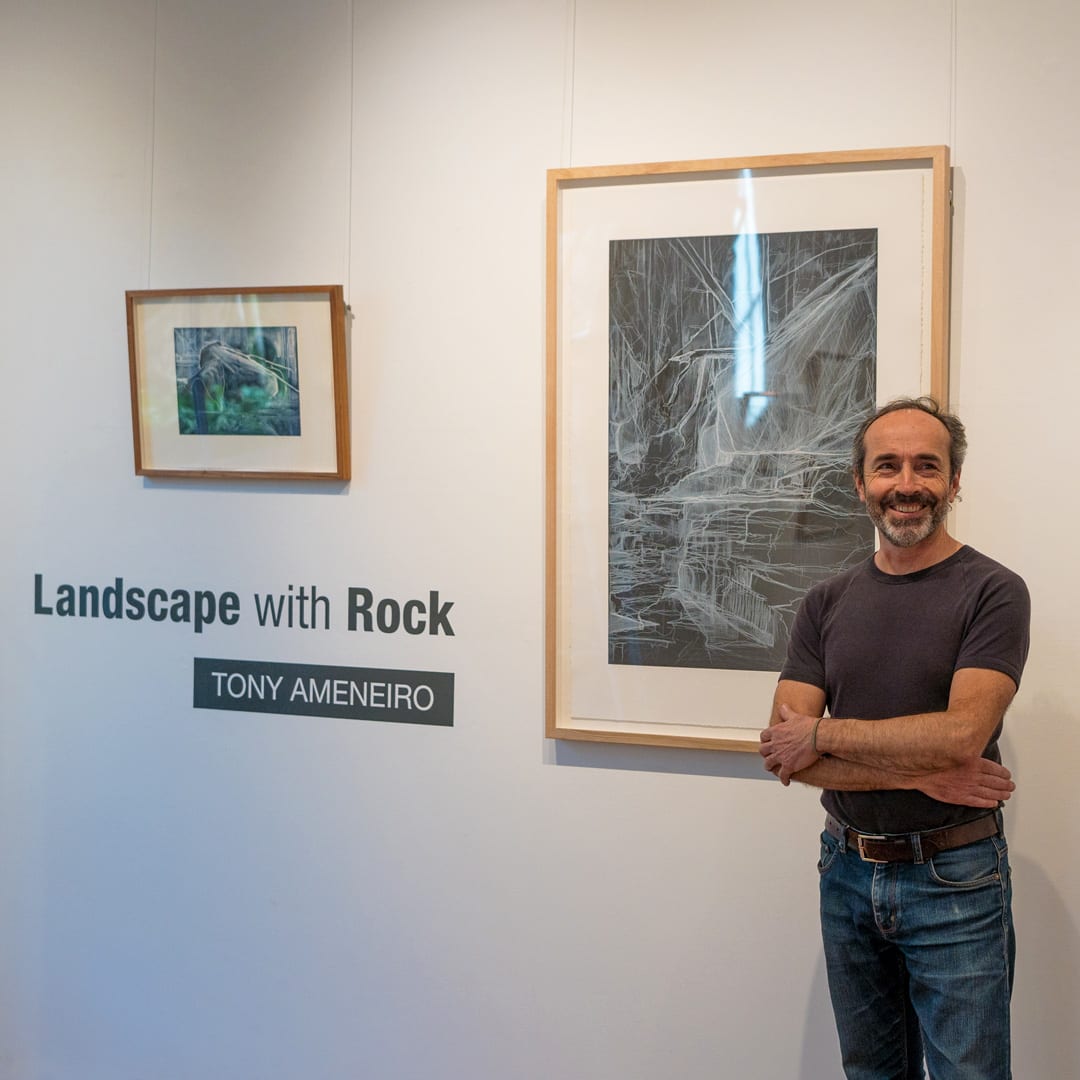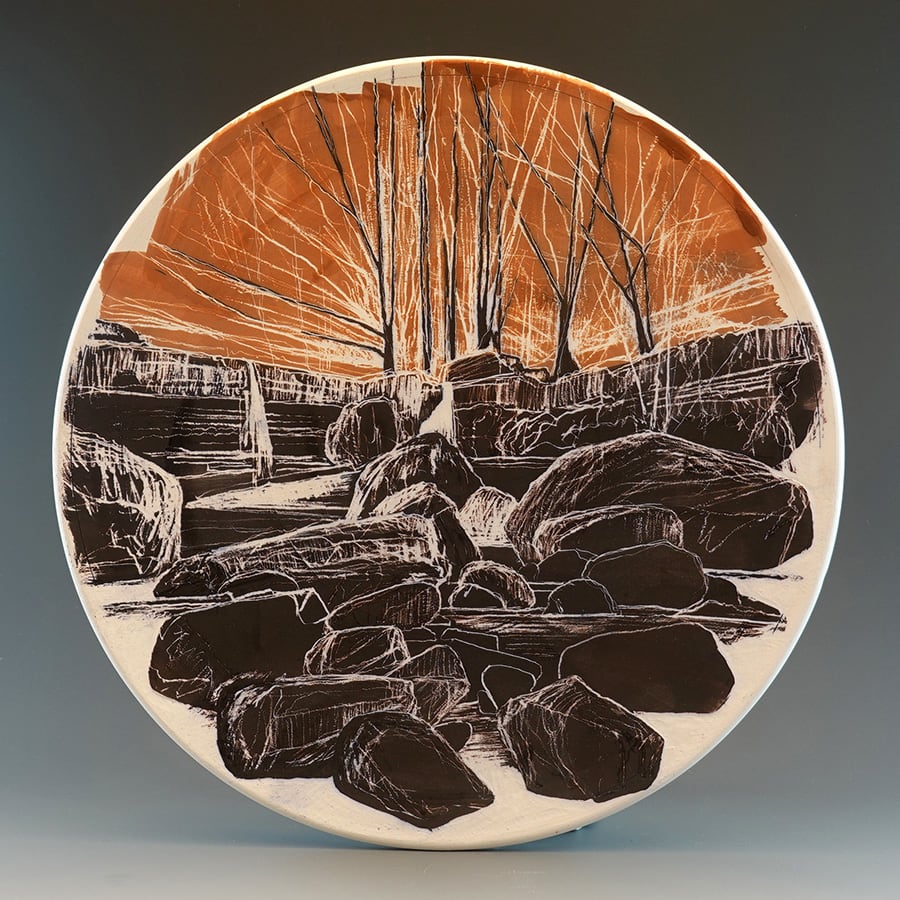 For those of you who can't get to the exhibition, Tony's catalogue of work is up online now (link button below). We also shot an exclusive exhibition video featuring Tony talking about his new work in the gallery (click on the video link below to watch). Whether in the gallery or online, Tony's exquisite monotype prints and sgraffitoed ceramics (a collaboration with well-known local ceramicist, Megan Patey) are not to be missed. Here's hoping that we can hold an actual in-gallery Meet the Artist Talk once lockdown restrictions are eased so you can find out more about this fascinating show. Watch for updates on our Instagram or call the gallery on 02 4860 2083 to register your interest.
In other exciting news, our treasured anagama kiln at Sturt Pottery is getting some much needed love. Originally built in the 90s by Sturt students and later modified by Kwirak Choung following advice from another renowned potter, Owen Rye (pictured below), the kiln has warmed the hearts and gatherings of many legendary makers over the years. Recently the kiln roof was spalling and crumbling away damaging the fired work, so now with some inspiration and some hard work from Simon Bowley, Roger Jackson (pictured below right) and families, the 5 metre kiln is carefully being rebuilt. We can't wait to fire up the anagama for more vibrant gatherings at Sturt Pottery later in the year.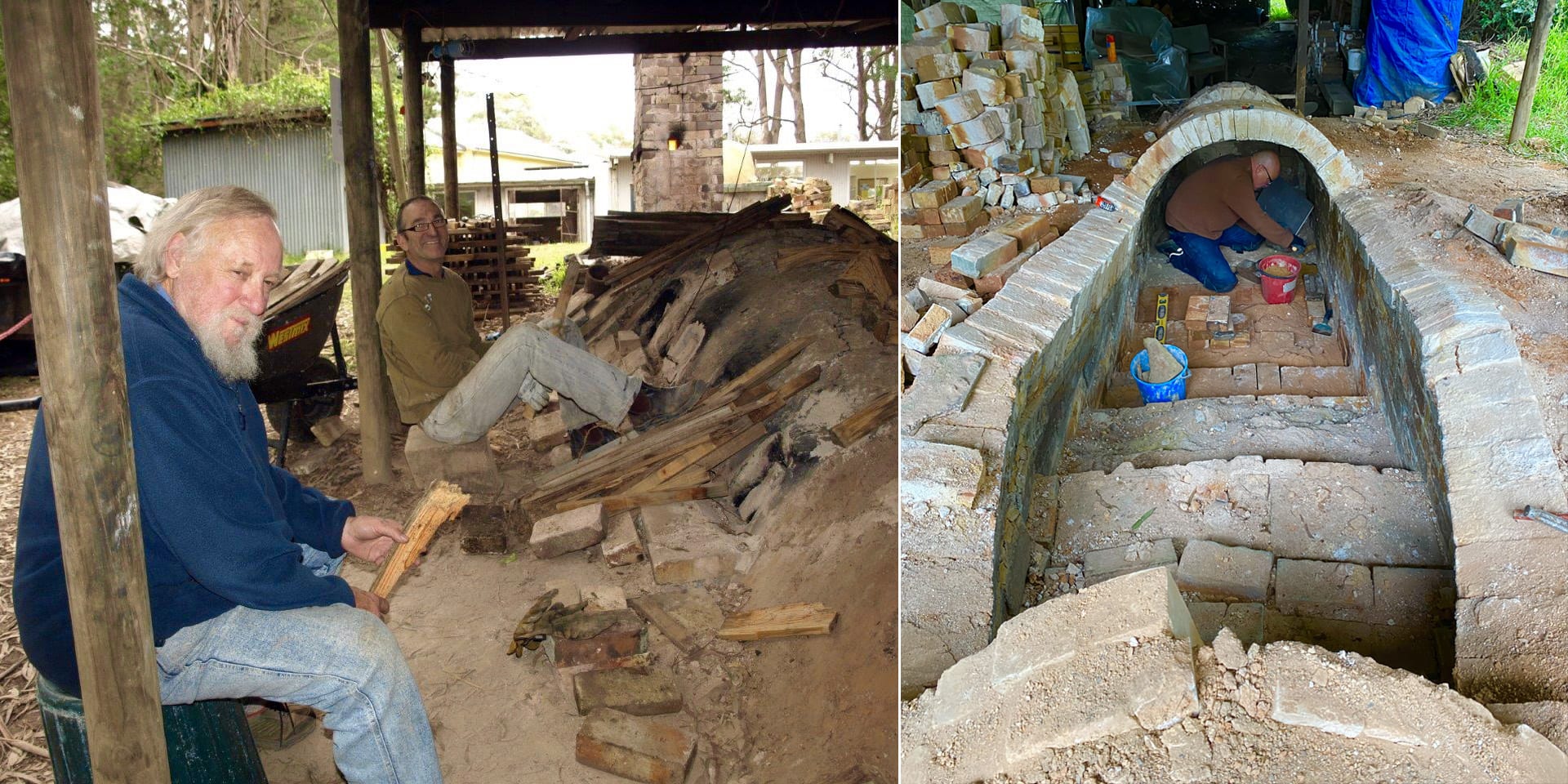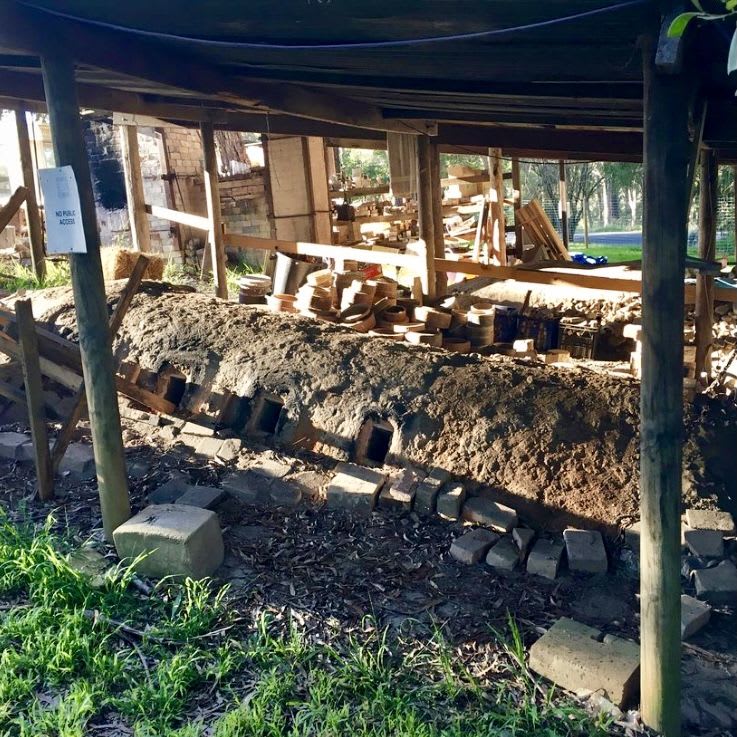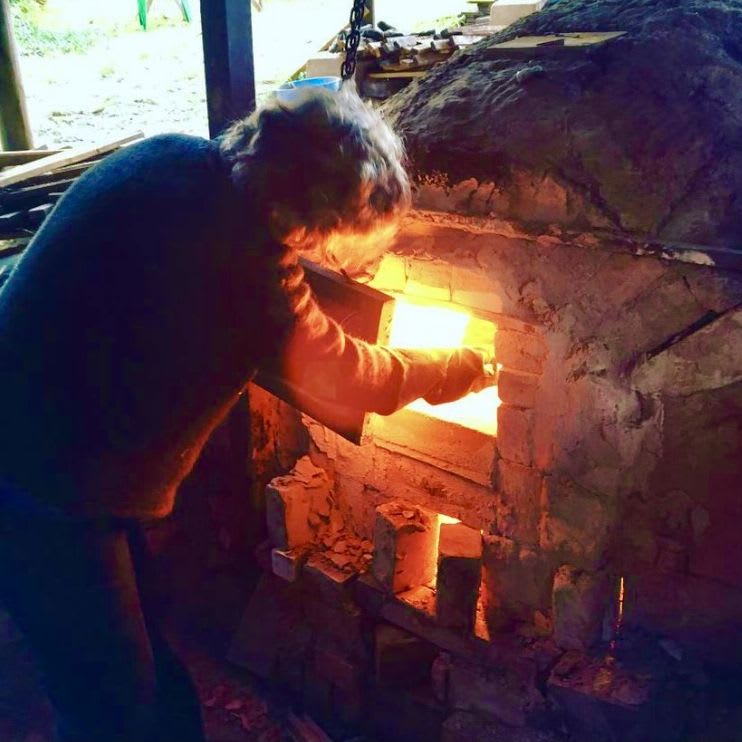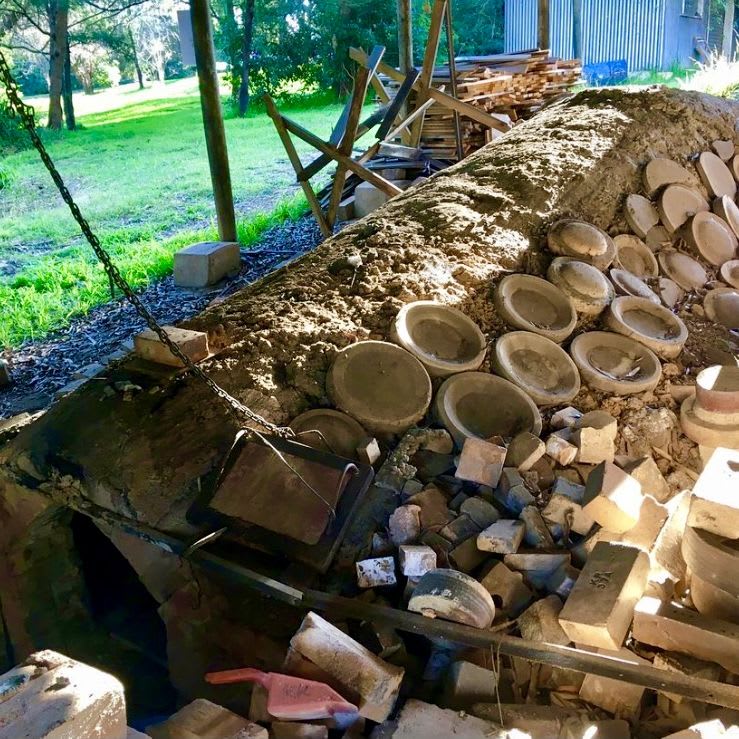 Our small team is quietly chipping away planning upcoming exhibitions, short courses, Summer School programming, and at the time of writing this, our Sturt gallery, shop, and café remain quietly open to Highlanders with strict COVID protocols in place. We hope that we can resume our regular term classes as soon as possible as we know the important role Sturt plays in nurturing spirits in these challenging times. Rest assured at 80 years young, we at Sturt are a resilient creative clan and will weather this together.
If you don't already follow us on Instagram, find out all the latest news on what's happening at Sturt on Instagram or on Facebook. The landscape is shifting so rapidly that social media is the best way to keep connected and up to date with our nurturing creative community.
Warm wishes,
Kristie

VISIT US
Sturt Gallery
10am-5pm daily
Sturt Café
Wed-Sun: 10am-4pm
©2021 STURT GALLERY & STUDIOS | Cnr Range Rd & Waverley Pde Mittagong NSW 2575 |
You are receiving this email because you are listed in Sturt Mailing List. To opt out, you can unsubscribe.